Description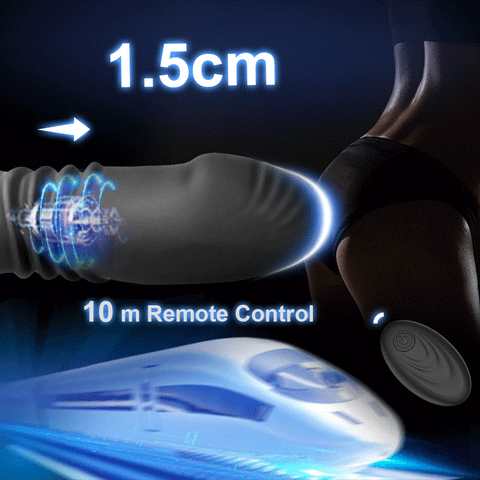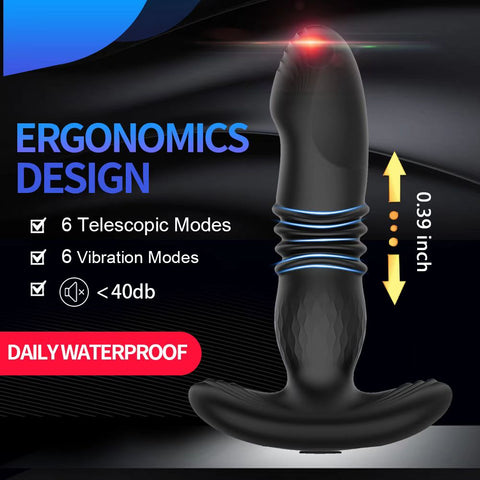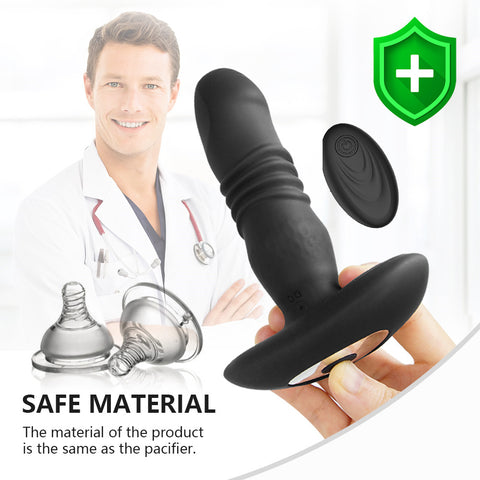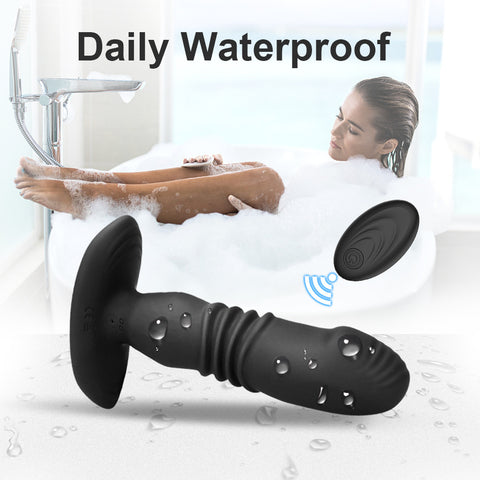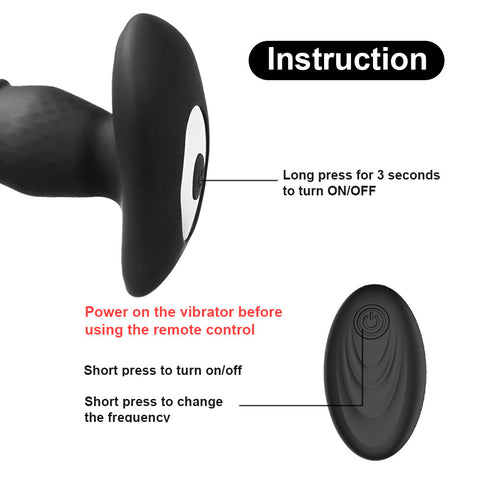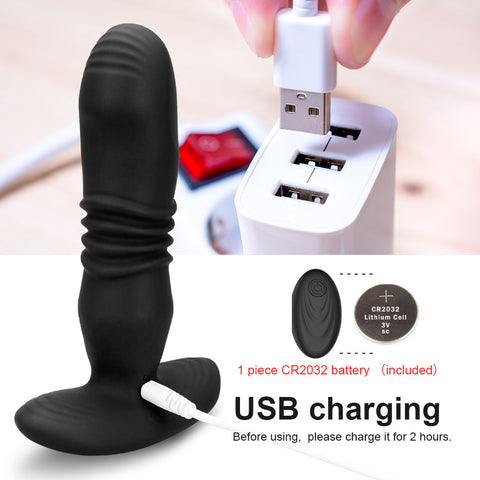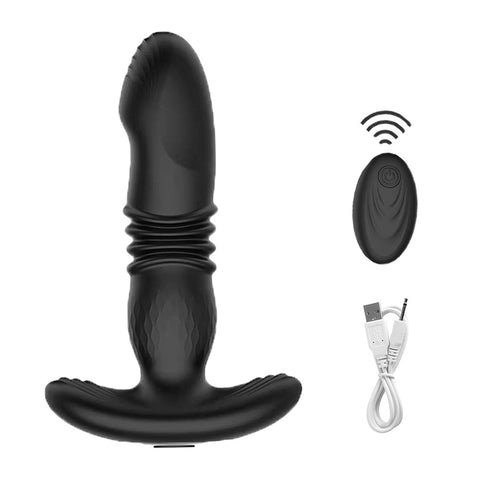 Features:
12 Telescopic Vibratian ,6 Telescopic Modes and 6 Vibration Modes can be used separately and jointly.

Bulb shape shaft can deliver waves of pleasure when thrust in and out.

The economically designed tip is tapered to make the insertion as easy on you as possible.

Ribbed shaft aims for extra-stimulation.

Remote control and a wide base let it become a wearable little interaction gadget.

Premium FDA silicone wrapping material is safe and smooth.
Description:
How boring it is to simply insert a stiff, straight object into your backdoor, my buddy.
Come to try this multifunctional anal toy on! Its specially designed curving shaft can deliver waves of pleasure with every thrust. Undoubtedly toe-curling sensation! 
What's more, it's equipped with 12 Telescopic Vibratian ,6 Telescopic Modes and 6 Vibration Modes which can fulfill all your deepest desires!
Body safe FDA silicone allows the slim tapered tip to slide smoothly inside you. And T-shaped base provides butt rocking fun and secure wearing. Together with a remote controller, you sweet birds can create a special flirting private space without unwanted sights.
Additionally, it's fully watertight, offers more scenarios for sex games. My friend, it's a GAME CHANGER!
Your Advantages at Joysides
Protect privacy, Discreet Packaging
The JOYSIDES-Logo will not appear on the packaging so customers can purchase it without concerns.
No worries, 90-Day Returns Policy
The unopened products can be returned to us within 90 days.
Safe & Secure Shopping Guarantee
100% security when shopping to protect customers' buyer rights.
Free Shipping on Orders over $65
We attach great importance to quality and function when choosing products.
If you have any questions about orders, delivery, shipment tracking, etc., please contact us via:
support@joysides.com