Description
HIGHLIGHT:

3 IN1 innovative design-The sleek design of the massager, Penis Ring, prostate massage, and anal plugs for a fierce sensation, providing incredible inner stimulation, controlled by a wireless remote control.This adult toy provides prostate stimulation for men who want to increase their anal pleasure,making them more sensitive to touch. Make you want more and more. Use both to feel strong and exciting!

9 powerful modes to meet men and women-Nine incredible vibration modes and pulsating settings give you complete control over this completely immersive experience. With 9 different speed functions, from slow to steady to fast and pulsating, you can personalize your feelings and pleasures to ensure that no matter what your mood, you will resonate with amazing! Use it to massage your sweet
spots, or experience the exciting prostate pleasure when you insert, you will be able to find the perfect environment, give you the best enjoyment, you crave.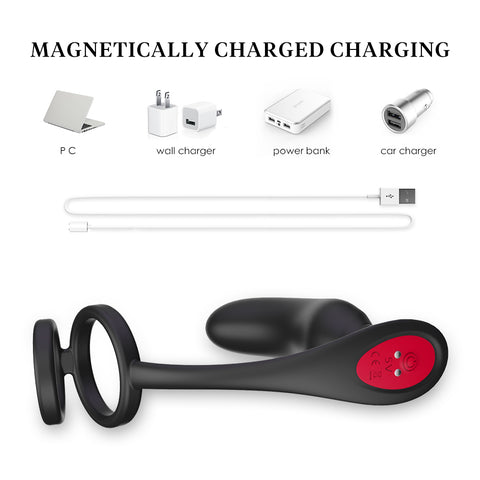 Wireless remote control-The wireless remote control provides perfect control of vibration intensity and speed up to 32 feet of control. It is the best toy to stimulate the prostate and perineum. You can control your partner and surprise them with 9 exciting changes!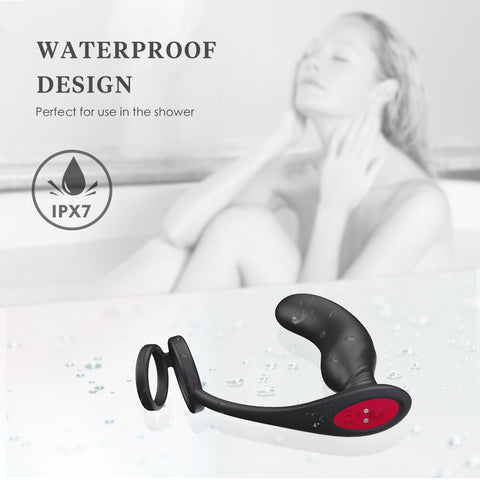 Specification:
Material: Medical grade silicone + ABS
Water resistance: 100% waterproof
Charging mode: Magnetically charging
Maximum noise: <40 db
Weight: 240g

Battery information:
Number of Batteries included: 1
Battery Weight: 8.7g
How is the Lithium Battery Packaged: in equipment
Lithium Battery Energy Content: 1.4Wh
Lithium Battery Voltage: 3.7V br
Your Advantages at Joysides
Protect privacy, Discreet Packaging
The JOYSIDES-Logo will not appear on the packaging so customers can purchase it without concerns.
No worries, 90-Day Returns Policy
The unopened products can be returned to us within 90 days.
Safe & Secure Shopping Guarantee
100% security when shopping to protect customers' buyer rights.
Free Shipping on Orders over $65
We attach great importance to quality and function when choosing products.
If you have any questions about orders, delivery, shipment tracking, etc., please contact us via:
support@joysides.com