Description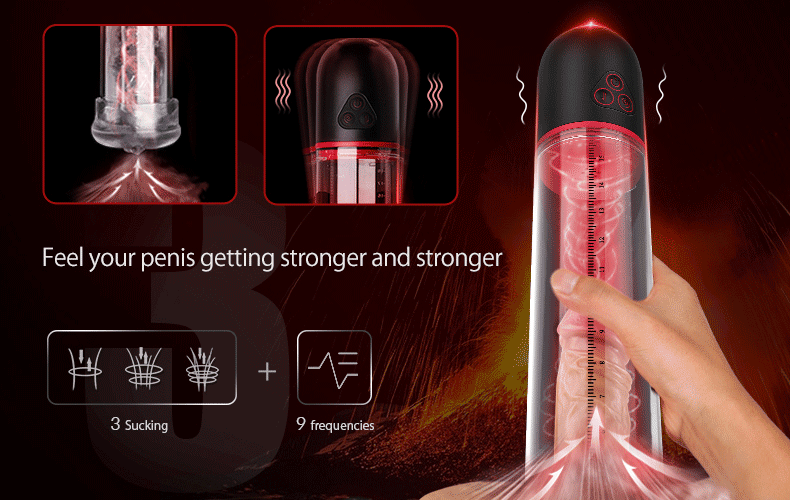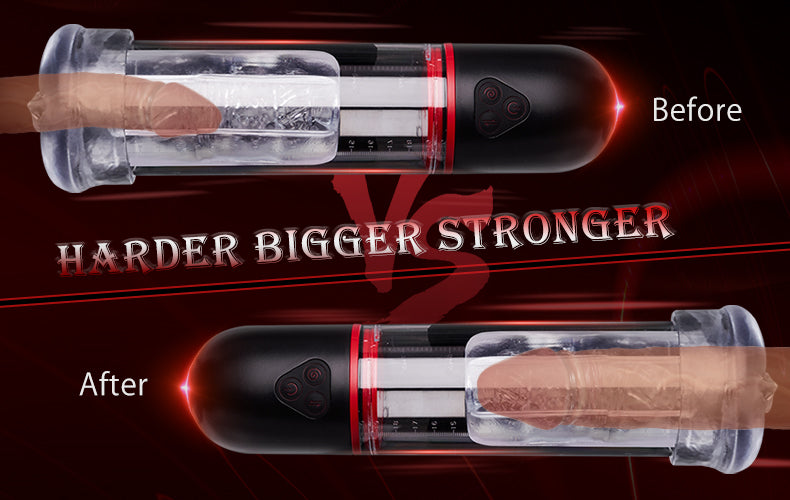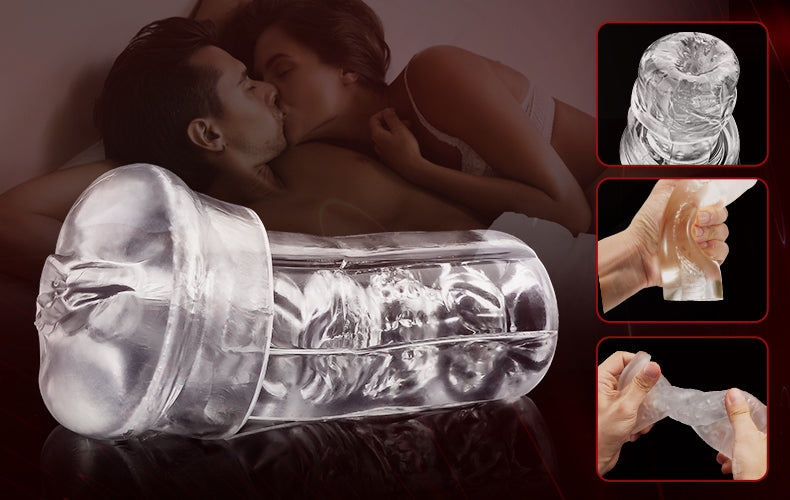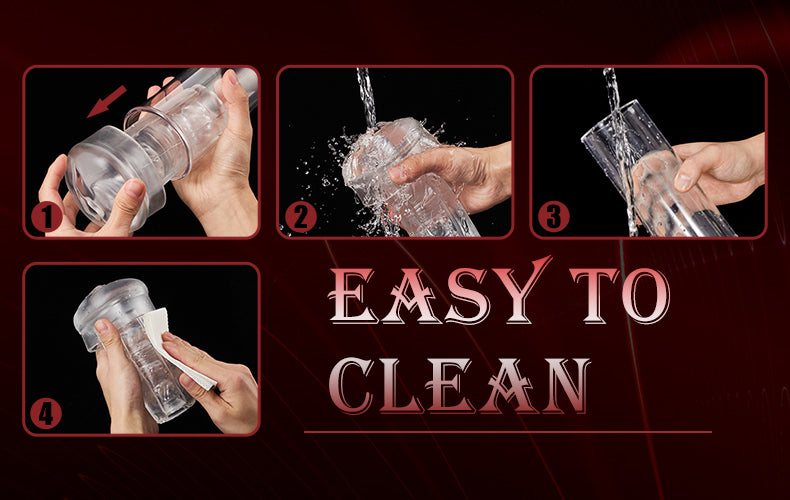 Features:
Sleeve shaped into 6 connected chambers with varying textures, creates an incredible penis-scratching and wrapping sense.
Transparent cylinder with scales on one side, visualize the improvement process of penile erection.
A total of 9-pattern sucking + 9-frequency vibration to choose from.
Dual functional, offers unparalleled sexual enjoyment and surprising physiological promotion.
Made of body-safe silicone, non-toxic, soft, and won't do harm to your skin.
Description:
Carefully designed, there are two buttons in charge of sucking. The threaded button is for 3-frequency sucking, from strong, normal to weak. Click this button and it will follow a certain intensity to continuously suck your dick until it is clicked again to pause. And the button with the arrow symbol is responsible for controlling 9 patterns of cyclic sucking. You are free to find the most exciting mode that pleases you the best without worrying about the discomfort caused by excessive sucking. Moreover, the clear silicone sleeve which is shaped into 6 connected hollow balls will bring you an incredible sense of wrapping and scratching. And you can clearly observe how majestic your penis becomes through the transparent cylinder and the measurements on one side of it throughout the whole process! And it's easy for disassembling to clean, but please note that the black motorized part is not waterproof.
Specification:
Size: 12.4 x 3.46"
Insertable length: 8.27"
Material: silicone+ABS

Package included:
1 x masturbation cup
1 x charging cable
1 x manual
Your Advantages at Joysides
Protect privacy, Discreet Packaging
The JOYSIDES-Logo will not appear on the packaging so customers can purchase it without concerns.
No worries, 90-Day Returns Policy
The unopened products can be returned to us within 90 days.
Safe & Secure Shopping Guarantee
100% security when shopping to protect customers' buyer rights.
Free Shipping on Orders over $65
We attach great importance to quality and function when choosing products.
If you have any questions about orders, delivery, shipment tracking, etc., please contact us via:
support@joysides.com